ROOF REPAIR
Roof problems can come in many forms. While some levels of damage require drastic measures like replacing the entire roof, some problems only require timely repair. The average lifespan of a roof is 20 years. But weather conditions, overloading, and accidents can drive homeowners to have parts of their roof repaired or even overhauled way before that milestone. Most people don't really think about their roofs and having to maintain them until they experience some symptoms of damage in the house itself. By this time, the damage may have already been greater than expected. This is why it's important for homeowners to know the common types of roof repairs and when to get them.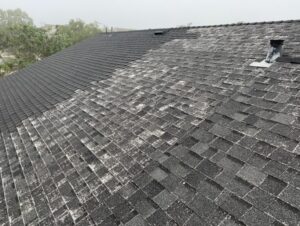 Before deciding if you should get your roof repaired or replaced, there are some things you need to consider, such as:
How old is your roof? – For asphalt shingles, there are a lot of things to consider when deciding to repair or replace your roof. The age of your roof is one of the most important factors. If you are unsure about how old your roof is, a local roofing company may be able to tell how much longer it will last. Lower quality ones may last up to 20 years while higher quality ones can last up to 40 years. Some signs of an old roof are curling shingles, bald shingles, missing shingles, sagging roof, moss covering the roof, blistering shingles, and granules in the gutter.
How long do you plan to stay in your home? – If you're currently renting or just staying in your place temporarily, then it might not make sense to replace your roof. However, if you plan on selling your home, it might be harder to sell it if the life and condition of your roof are bad. In this case, then you might consider installing a new roof. Upon selling, you'll be able to get a return of 68% of the replacement cost. If you think that you've found your forever home, then it's time to have your roofer inspect it. A regular maintenance plan is best and can be provided to you. Having your roof checked at least once a year is optimal for maintaining your roof. 
Common Types of Roof Repairs
Determining when it's time for your roof to be fixed can be a difficult task if you don't know the damage that your roof can sustain. Here are some common types of roof repair projects that will let you know if you need to call a roofing company:
Granule Loss – Most residential roofs use shingles. These are tough materials that can withstand heavy rains, strong winds, and UV exposure but they're also capable of getting damaged. When shingles start to crack, it's usually because they've gotten brittle over time. This effect is called thermal splitting because asphalt shingles expand and crack when the seasons change and there are extreme temperature shifts. Cracked shingles are a problem because they lose granules that help regulate your roof's ability to insulate your home. When a roof has a patch of cracked asphalt shingles with missing granules, it's best to remove damaged tabs and replace them with new ones.
Missing Shingles – Something worse than cracked shingles is missing shingles sticking out of a roof. Shingles might go missing or may be found around your household after a powerful storm. The nails holding the shingles on the roof may have been inadequately placed or are starting to get loose. When this happens, a simple roof repair is all you need. A quick repair for missing shingles is important as water can seep into the roof which causes rot and water damage to the ceiling.
Gutter Maintenance and Repair – Gutters catch water and can also catch other random items, such as twigs, leaves, and even dead insects. This is why they should be cleaned about two to four times a year, especially during fall or spring. If you don't clean your gutters, debris can clog up drains and prevent water from flowing smoothly. Water can also flood over the gutters, which can result in your roof rotting. Even worse, the gutters can even cave in due to the weight, which may necessitate emergency repairs.
Leaking Roof – Leaks are easily observable signs of deterioration and are very evident proof of roof damage. Water can travel through pipes and other roof materials which can make it difficult for individuals to locate the source of a leak. Whether you have a small leak or a large leak, it's always best to call a roofing expert immediately so that they can come over and inspect your roof and locate where the water is leaking from. Too much water leaking from your roof can eventually cause your roof to collapse, which is something no homeowner wants.
Repair Due to Poor Ventilation – Excessive heat from poorly ventilated and overheated roofs can cause shingles to blister. Moreover, when air cannot flow properly, humid conditions encourage the growth of mildew and mold. This leads to the rotting of the wooden parts of the roof, like the fascia and the rafters, which hold the entire roof together. Poor ventilation can lead to pest infestation as well.
You may be considering embarking on a DIY project using online articles as a guide in hopes of repairing your roof. However, the time, money, and energy spent on your own roofing repair experiment can be a hazard at best and can even lead you to cause further damage to your roof. We recommend hiring a roofing professional to handle all your roof concerns to make sure that they get the job done right and to your satisfaction. Save yourself the hassle and risk of poor workmanship and hire an experienced and skilled professional instead.