How to choose the best roofing contractor from the many companies in Santa Cruz, CA
When shopping in the Santa Cruz, Ca area for a roofing contractor, The first thing most customers look for when selecting a roofing company for a new roof or reroof installation estimate is the price. While price is a very important aspect of a roof install, there are a few more things to consider. 
If you are looking for a roofing contractor that does great work, as well as uses high quality materials look no further.
Contact Redwood Roofing and Repair today!
Tear off and install are both very labor intensive and make up the majority of your bid.  The product you choose to replace your existing roof with does not affect the price nearly as much as the labor.  A 20 year roof vs. a 40 year roof may only make up a few hundred dollars in cost difference up front.  The long term value you receive from a higher quality roof is almost always worth the minor cost difference. Make sure when you compare roofing contractor bids to compare similar roofing products.  The lowest price bid from a roofing install company may be due to using an inferior product that not only looks much worse, but lasts significantly less time. 
Why Redwood Roofing and Repair is the contractor of choice in Santa Cruz
It is best to find a local Santa Cruz roofing company that offers a reasonable price estimate but uses a high quality product that works well in our California weather. Redwood Roofing and Repair uses high quality roofing materials that, when installed by our professional team, will last a lifetime.
Hire a roofing company that is local to Santa Cruz California
When selecting a roofing company in the Santa Cruz area the first question you should ask is are they local? A local roofing contractor will care about providing a quality installation because their reputation depends on it. They will not sell you a product that does not fit well in the area you live. A local roofing company will also stand behind their warranty because they know the value of positive referrals. At Redwood Roofing and Repairs we have made it our goal to always finish a roof installation with not only a great product but a happy customer.
Can I see examples of roofing contractor's work either in person or on their website.
With literally hundreds of roofing contractors to choose from in Santa Cruz CA, it is important to make your roofing company show you the quality of their previous roof installs. A reputable roofing company will more than likely have numerous examples of quality roofing products installed by their professional roofing installation team.  They will usually have examples of the exact roofing material and color you want to use on your home and be able to provide a very good idea of how your finished roof will look when installed by their roofing company. To see a good sample of just some of the roof installs Redwood Roofing and Repair has completed in Santa Cruz, Ca head over to our latest projects.
Read reviews about the roofing company you choose
Google reviews about the local roofing companies available to you in the Santa Cruz area will speak volumes as to the kind of roofing contractor you are hiring. While one or two reviews might be a good way to pick out the companies to avoid, try to find a roofing company in Santa Cruz, Ca that has many five star google reviews. This shows you that the roofing contractor is not just a small time handyman but a real roofing company you can trust to install a roof that will last you the lifetime of the home. With currently over 30 5 star reviews on google, Redwood Roofing and Repair has shown a level of excellence in their installation, customer service, and professionalism second to none.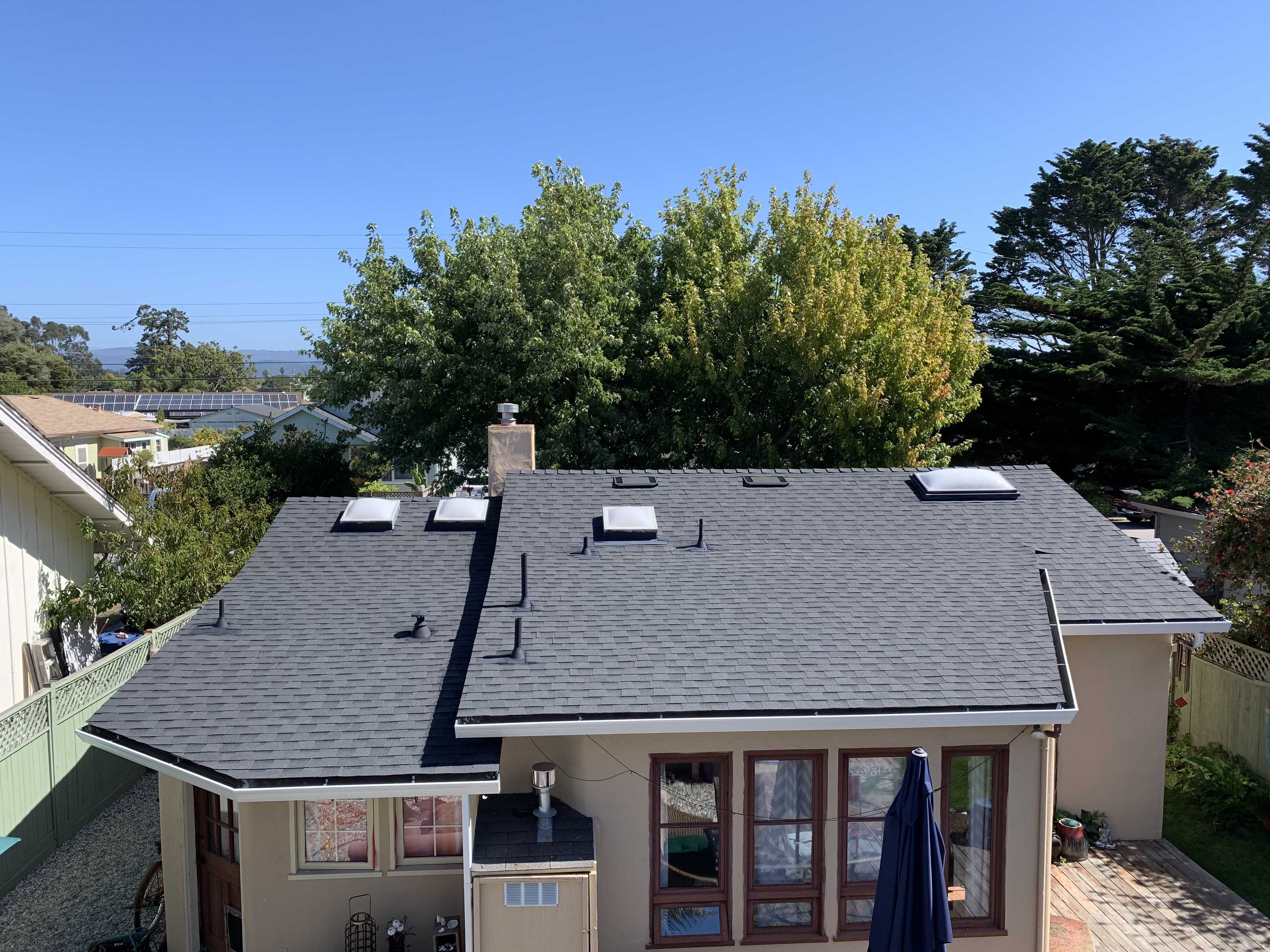 If you need a residential or commercial roof installed,
contact Redwood Roofing and Repair today!