Roofing Company In Santa Cruz CA | Redwood Roofing and Repair
Santa Cruz California is located along the Pacific Coast in Monterey Bay. It is a city that is known for foggy mornings and mild wet weather most of the year. While it may seem that with a population of less than 65,000 people, choosing a professional, reliable, roofing company would be easy. A quick search on google shows that in just the small city of Santa Cruz there are over 100 different roofing companies to choose from. This drives the question of "which roofing company in Santa Cruz CA should I choose?"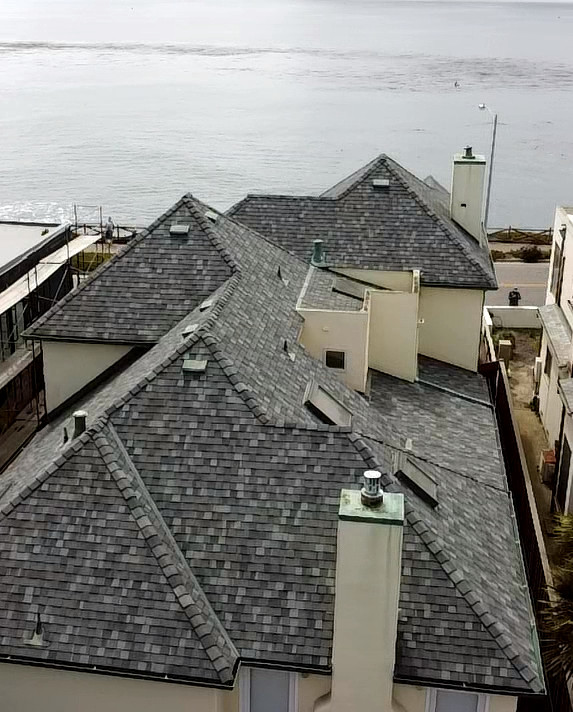 Knowledgeable Roofers in Santa Cruz CA | Redwood Roofing and Repair
Santa Cruz California, due to its proximity to the Pacific Ocean, creates roofing problems that you do not find in other locations. The salty sea air that travels inland during the day can create windy wet days. These conditions, when coupled with an improperly installed, fastened, or maintained roof, can cause roof failure very quickly.
Redwood Roofing and Repair has been called out numerous times for a nearly new roof that has sprung a leak. Your home is your most important investment. Don't let a roof leak ruin that investment. Choosing a knowledgeable local roofing company in Santa Cruz, such as Redwood Roofing and Repair, can help take care of all your residential and commercial roofing needs.
Residential Roofing Installs in Santa Cruz CA | Redwood Roofing and Repair
The average home value in Santa Cruz is over one million dollars. It is a major investment to purchase a home for you and your family, and you want that investment well protected. A small leak in your roof can cause thousands, if not hundreds of thousands of dollars in damage. Leaks can be caused by various factors such as branch punctures, debris build up in roof valleys, and an improperly installed or maintained roof.
While we can not control the weather, or the nearby ocean, Redwood Roofing and Repair offers not only a quality roofing product at a highly competitive price, but training in roof maintenance. We want your new roof to last a lifetime. Many roof problems can be prevented by having a roofing company that cares, explain how to maintain your new roof.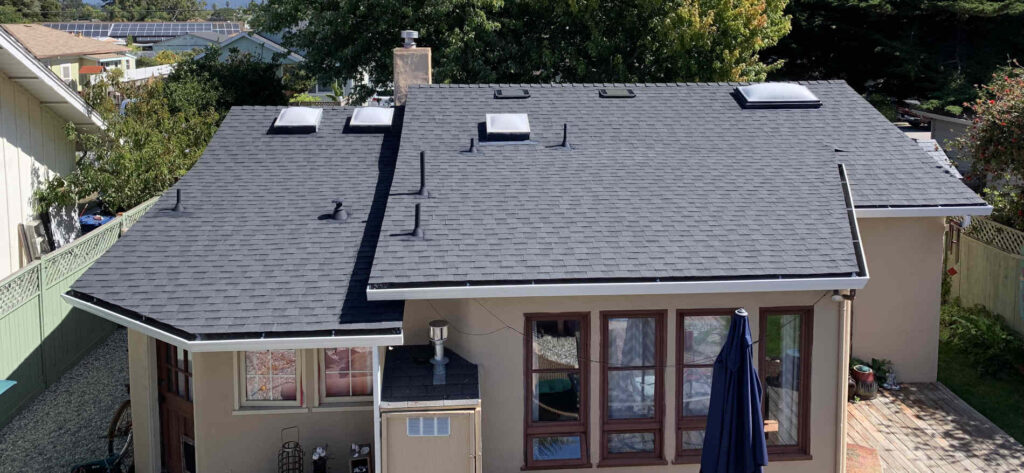 Give Redwood Roofing and Repair a call today to get a free estimate in Santa Cruz CA.
Quality Roof Products from a Quality Roofing Company | Redwood Roofing and Repair
Our roofing company, Redwood Roofing and Repair, offers only high quality residential and commercial roofing products. For residential pitched roofs, our options are numerous in both asphalt shingle(composition shingles), or tile roof options.
If you are looking for commercial flat roof products, we have many to choose from as well. All of our commercial roof options are designed to withstand the harsh coastal climate and its associated vegetation. We know what works in Santa Cruz CA because we have had years of experience installing only the best products available. Give us a call or set up a free estimate and we can go over the options that will work best for your project.
Commercial Roof Installation In Santa Cruz CA | Redwood Roofing and Repair
Commercial roofs in Santa Cruz present their own set of challenges. A flat roof can have a larger chance of standing water developing due to the rainy, wet climate in the Monterey Bay Area. Vegetation can also start to grow if your commercial roof is not properly maintained. If a flat commercial roof is installed by a roofing company that cuts corners, or just is not experienced, you can have leaks and roofing failures within the first rainy days following an installation. Why spend thousands on a commercial roofing product that is meant to last for years, only to have it fail due to improper installation?
At Redwood Roofing and Repair, our team consists of expert roofing installers that are the best in their field. We are a roofing company that prides itself in doing a job well, and doing it right the first time. If you are not happy with your new commercial flat roof installed by our roofing company, we will make it right with you.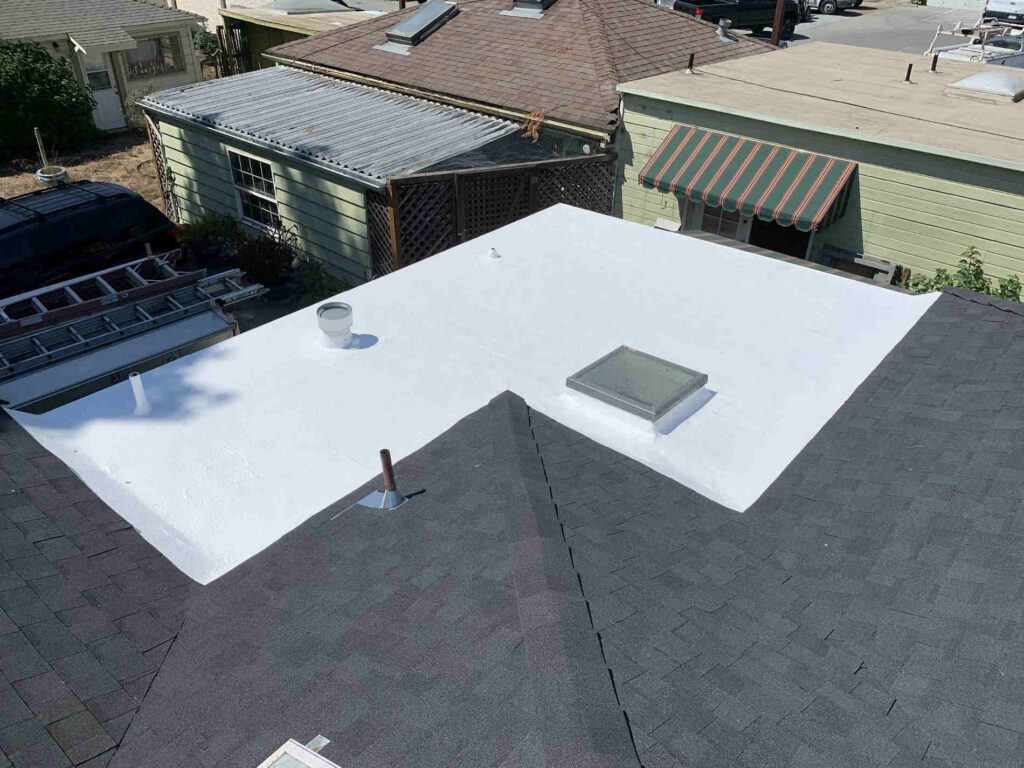 We are one of the top roofing companies in Santa Cruz California | Redwood Roofing and Repairs
With over 40 five star reviews on google, our customers have said it all. We are the top roofing company in Santa Cruz CA due to our focus on quality products and professional installation.